Birth Of Joy (NL)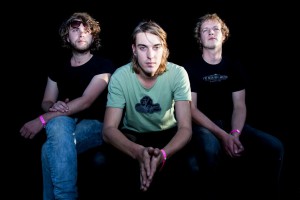 Pink Floyd, The Doors en MC5 in één band? Jawel! En ze komen uit Nederland: Birth Of Joy. Een geweldige live rocksensatie die het helemaal in de ban nemen. Zij zijn The Real Deal: Sex, Drugs en Rock & Roll. Bloed, zweet en… ja, toch voornamelijk alcohol. Bijna recht uit de 70's gekatapulteerd, nemen deze psychedelische rockers geven je meteen bij je nekvel.
Beïnvloed door Psychedelica, Blues en stomende Rock & Roll maar ook recentere genres als stoner, grunge en punk nemen ze je mee voor a Trip Down Memory Lane, maar met hun eigen unieke sound. Een drummer die de zoon kon zijn van John Bonham, een orgelspeler die zijn instrument tot in de perfecte beheerst en een zanger die de reïncarnatie lijkt van Jim Morrison zaliger. Een band met een onweerstaanbare energie die als een orkaan door de concertzaal gaat. 
De laatste studioplaat PRISONER werd opgenomen en geproduced door Joris Wollf (e.g. Within Temptation) en gemasseerd door Brian Lucey (e.g. The Black Keys, Artic Monkeys, David Lynch and Dr. John) en werd wereldwijd uitgebracht door Suburban. De nieuwe plaat staat gepland voor februari 2016.
Forget about all those indie hipster bands and prepare for some real sleeze&roll. These guys are it and will rock your socks off for sure!
Contacteer voor concerten in België:  jef@rockthefox.be