And Then Came Fall (BE)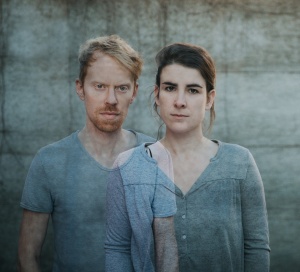 And Then Came Fall was formed by Annelies Tanghe (Iza, ZeeSter) and Sam Pieter Janssens (klankman) in the city of Leuven, Belgium. After recording four songs in the Summer/Fall of 2016 the two musicians felt tremendously satisfied with the result of this collaboration.
They started a crowdfunding campaign to make a full length album release possible. A few months later twelve songs were recorded together with producer Koen Gisen (An Pierlé, Bony King, Sarah Ferri, …) who captured the songs with a lot of soul at studio La Patrie (Ghent). Steven Van Gelder (Tout va bien, Lady Linn, Hydrogen Sea, …) played drums and Jasper Hautekiet (the Rhythm Junks, Admiral Freebee, …) played bass. You can hear Pieter Van Dessel (Marble Sounds) and An Pierlé sing with us on a few tracks. Karel De Backer took care of the mastering process of the record.
Thanks to a succesfull crowdfunding campaign And Then Came Fall is able to release on both CD and vinyl. 
The self-titled album will be released February 2nd 2018 with Starman Records.